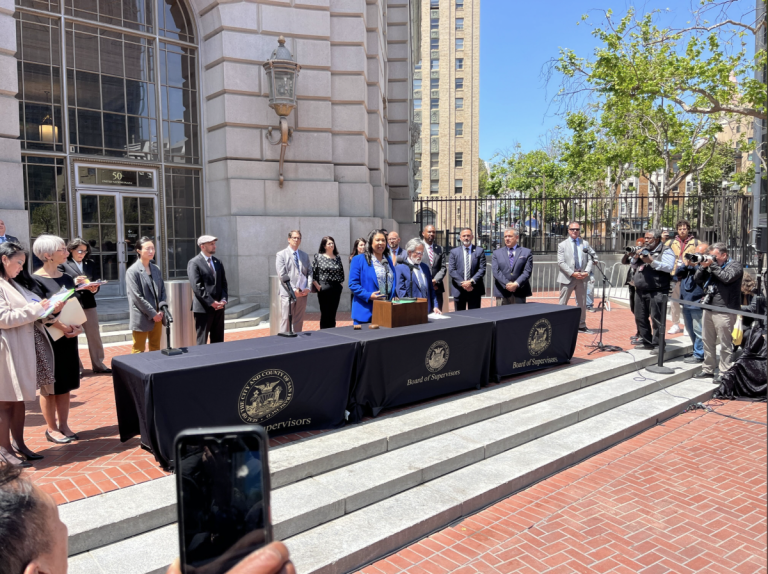 Mayor Breed spoke for 10 minutes, until the crowd shouted her down and someone threw a brick:
Board President Aaron Peskin called today's monthly Board of Supervisors mayoral question session outside at the plaza, only feet away from City Hall. It was a unique move to question Breed directly on her latest policies around the fentanyl crisis and record overdoses experienced by people on the street -- many of which happen right in and around the UN Plaza. [...]

As the sun shone brightly on the crowd, Breed bore a look of displeasure long before taking her position at the podium to scattered boos and clapping. [...]

When she returned to the podium, a spectator launched into an ear-splitting whistle of the "Star Spangled Banner," while others started chanting "No more cops" -- enough that the mayor turned around and Peskin abruptly pulled the plug on the outdoor meeting, called a recess, and relocated the event to the Board of Supervisors chambers on City Hall's second floor.

Once inside, to a much more sedate audience, the mayor told the crowd her new plan includes what she calls "tough love."