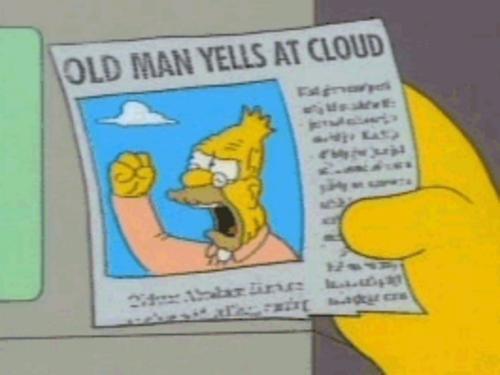 starshine:
STOP DOING THREADS

POSTS WERE NOT SUPPOSED TO BE SPLIT INTO 25 PARTS
YEARS of POSTING yet NO REAL-WORLD USE FOUND for a low character limit
Wanted a low character limit anyway for a laugh? We had a tool for that: It was called "SMS"
"My post got so long that I had to split it into 10 parts. Stay tuned for the 20 part sequel" - Statements dreamed up by the utterly Deranged

LOOK at what Mastodon Users have been demanding your Respect for all this time, with all the Fediverse and protocols WE built for them:
(This is REAL Posting, done by REAL Mastodon Users)

Why communism will win, a 🧵 (1/255)
Why I should be allowed to index all your posts for profit, a thread (1/X)
The rise and fall of Twitter (283/185,781)

"Hello, I would like a 500 character limit please"
They have played us for absolute fools
I agree with this so much.
There are a number of interesting accounts that I keep trying to follow on Mastodon but their use of threads just makes it untenable for me to follow them.
They post these multi-thousand word essays -- essays that I am actually interested in reading -- but rather than posting a svelte 500 character thesis statement with a link to an actual blog post, they split the thing up into 20+ parts, which means that A) I'm reading the god damned thing backwards and B) they completely dominate my timeline to the extent that if I want to scroll back and find something else that I saw earlier in the day, I can't find it, because my timeline is 90% their-single-post by volume.
Fucking knock it off, people. Blogs exist for a reason. Stop being awful.