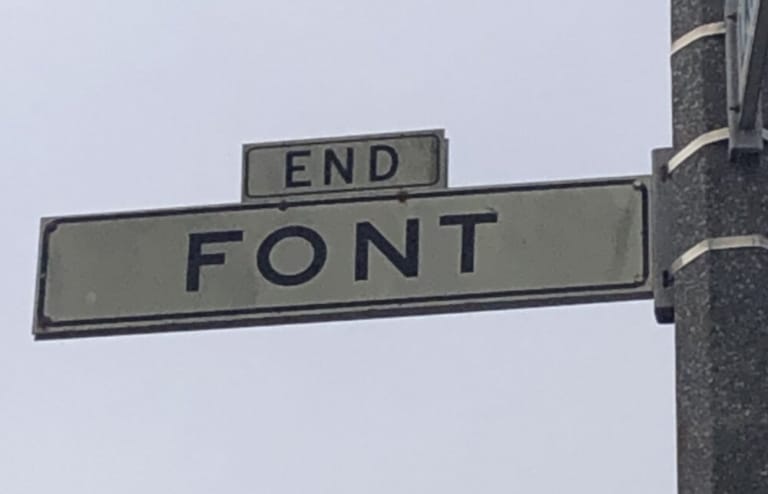 A Field Guide To San Francisco's Iconic Street Signs
There have been roughly three eras of street signage in the city by the bay: the pre-automobile era, which featured a wildly inconsistent and much-complained-about mess through the 1800s and early 1900s. Then came a few decades of good standard blue porcelain signs (1920s to late 1940s). And finally the signature black-on-white that appeared in the 1940s and is still with us today. [...]

Fortunately, we live among history today  --  not since 1950 has the city again undertaken a comprehensive sign replacement program. The SFMTA only replaces street signs as needed. So you can find nearly all of the black-on-white variants still in use around the city, easily spotted by walking a few blocks along any street. (The iconic embossed enamel signs eventually rusted beyond usefulness in the field. A small handful of examples were still mounted on poles as of about 2010, and it's possible one or two are out there hiding in plain sight.) [...]

It remains this author's hope that San Francisco will one day wake up from its stupor and re-embrace its signature design legacy, resurrecting the all-caps embossed lettering and rounded corners of the midcentury heyday.
He's also selling a recreation of the 1946 font for $5.
Previously, previously, previously, previously, previously, previously, previously, previously, previously.