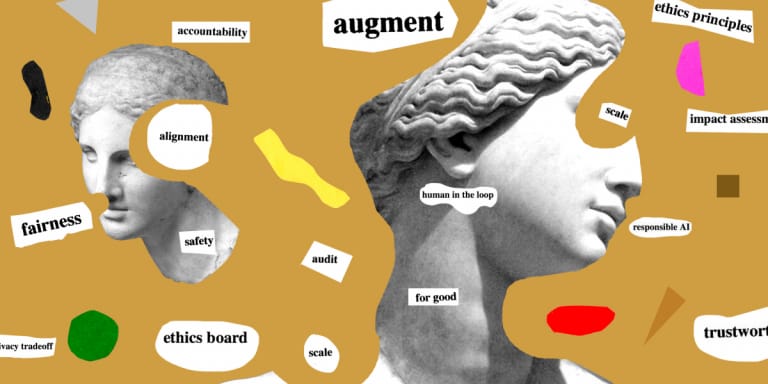 50-ish words you can use to show that you care without incriminating yourself.
artificial general intelligence (phrase) - A hypothetical AI god that's probably far off in the future but also maybe imminent. Can be really good or really bad whichever is more rhetorically useful. Obviously you're building the good one. Which is expensive. Therefore, you need more money. See long-term risks.

compliance (n) - The act of following the law. Anything that isn't illegal goes.

for good (ph) - As in "AI for good" or "data for good." An initiative completely tangential to your core business that helps you generate good publicity.

interpretable (adj) -- Description of an AI system whose computation you, the developer, can follow step by step to understand how it arrived at its answer. Actually probably just linear regression. AI sounds better.

long-term risks (n) - Bad things that could have catastrophic effects in the far-off future. Probably will never happen, but more important to study and avoid than the immediate harms of existing AI systems.

privacy trade-off (ph) - The noble sacrifice of individual control over personal information for group benefits like AI-driven health-care advancements, which also happen to be highly profitable.