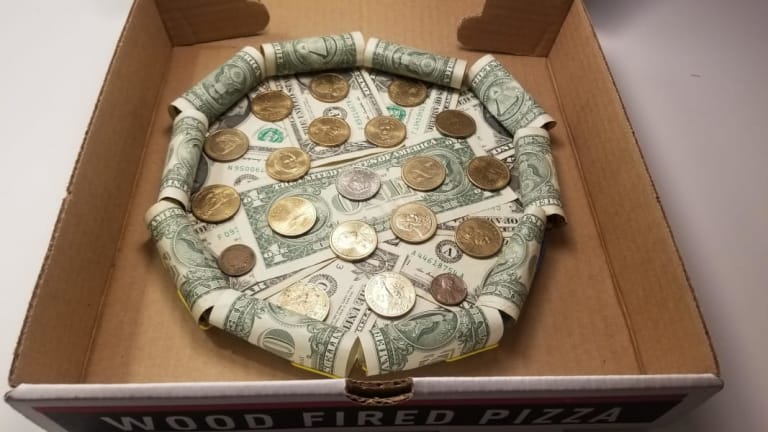 Sometimes I have to post a link just so that people will stop sending it to me:
Which brings us to the question - what is the point of all this? These platforms are all losing money. Just think of all the meetings and lines of code and phone calls to make all of these nefarious things happen which just continue to bleed money. Why go through all this trouble?

Grubhub just lost $33 million on $360 million of revenue in Q1.

Doordash reportedly lost an insane $450 million off $900 million in revenue in 2019 (which does make me wonder if my dream of a decentralized network of pizza arbitrageurs does exist).

Uber Eats is Uber's "most profitable division" 😂😂. Uber Eats lost $461 million in Q4 2019 off of revenue of $734 million. Sometimes I need to write this out to remind myself. Uber Eats spent $1.2 billion to make $734 million. In one quarter.

Amazon just bailed on restaurant delivery in the U.S.

What is it about the food delivery platform business? Restaurants are hurt. The primary labor is treated poorly. And the businesses themselves are terrible. [...] How did we get to a place where billions of dollars are exchanged in millions of business transactions but there are no winners? [...]

You have insanely large pools of capital creating an incredibly inefficient money-losing business model. It's used to subsidize an untenable customer expectation. You leverage a broken workforce to minimize your genuine labor expenses. The companies unload their capital cannons on customer acquisition, while this week's Uber-Grubhub news reminds us, the only viable endgame is a promise of monopoly concentration and increased prices. But is that even viable?

Third-party delivery platforms, as they've been built, just seem like the wrong model, but instead of testing, failing, and evolving, they've been subsidized into market dominance.