Please enjoy jwz mixtape 205.
Somehow I have never seen a roadmuncher in action before. It's a "Cold Milling Machine", and it heats and then scrapes off the asphalt. There's a big water tank inside for cooling that they filled up from a fire hydrant. Supposedly the asphalt is then melted and re-used.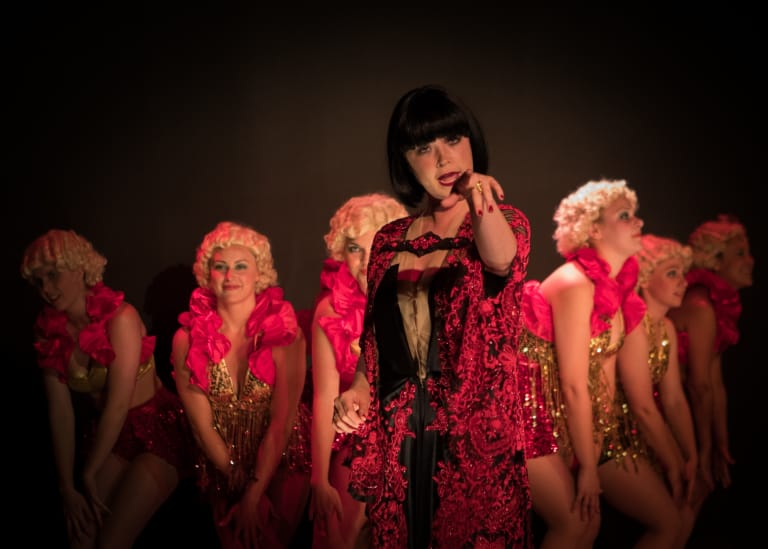 This is fucking tragic. Go see this show before it's gone. It is glorious.
The Speakeasy will finally close on Sunday, August 4, after a remarkable run of approximately 425 performances before an audience of more than 72,000 attendees. Conceived and created by Boxcar Artistic Director Nick A. Olivero, The Speakeasy recreates an authentic Prohibition-era nightclub, complete with disguised entrances, secret passageways and vaudeville cabaret. [...]

The Speakeasy's script ran to 1487 pages, with minute-by-minute precision required to coordinate scenes unfolding simultaneously in six different areas of the theater. Bucking trends for a night out on the town, The Speakeasy enforced a dress code for guests, offered period attire for rent, and required that mobile phones be turned off and stowed away inside the theater. After the first act, patrons were free to "choose their own adventure," freely exploring The Speakeasy's maze of rooms. [...]

"We face special challenges as an arts organization, but we also face all the same challenges that every small business in San Francisco has to deal with: the affordability crisis, the labor crisis and the effects of living in the 'shut-in economy'. We see vacant storefronts all over North Beach and throughout the city. More theaters are closing than new ones are opening. Hiring and retaining staff has become almost impossible."