It's a Christmas Miracle.
A suspicious package that appeared Saturday night in the swanky Los Angeles neighborhood of Treasury Secretary Steven Mnuchin prompted lengthy street closures and a sizable response by local and federal authorities, including members of the Los Angeles Police Department's bomb squad.

But the bomb scare was a false alarm, police told local media, after the package was discovered to contain only horse manure.

A large box, covered in holiday wrapping paper and addressed to Mnuchin, was left outside the home of one of his Bel Air neighbors Saturday evening. The package was labeled as being from "the American people".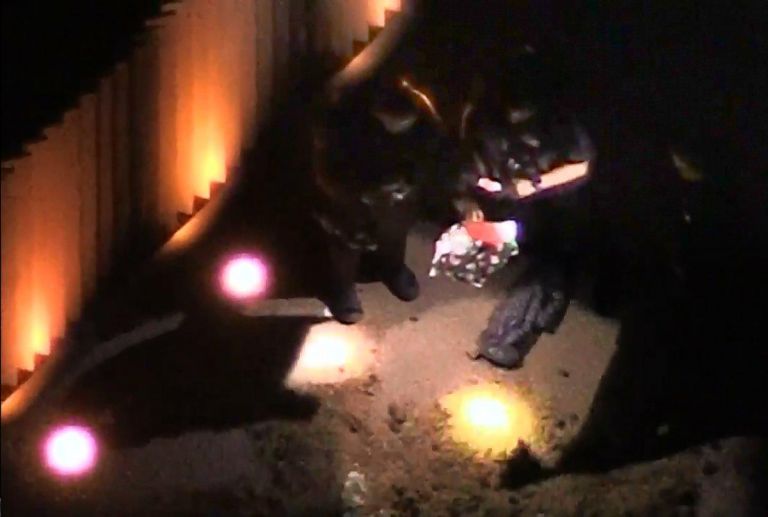 Takeaway: when you are Steve Mnuchin, a festively-wrapped gift box is a "suspicious package".
In video of the scene taken by an NBC Los Angeles helicopter, an officer can be seen opening the box, dumping out its contents and spreading a dark, unevenly clumped substance across the ground.

The substance ended up being horse manure, police said. And, according to aerial footage, there was a lot of it.

Afterward, at least three officers could be seen standing around the pile, shining flashlights on the manure and moving it around with their feet.
Relatedly, sales of pitchforks and guillotines soar:
The Bel Air neighborhood is filled with multimillion-dollar mansions and is home to many celebrities.

One resident, Prince Frederic von Anhalt, told CBS Los Angeles that he was blocked from leaving his neighborhood for about two hours while police cleared the scene.

"We have $50 million homes and we can't move. We can't get out," von Anhalt, an entrepreneur and husband of the late actress Zsa Zsa Gabor, told the news station Saturday night. "That's bad. They have to find another way."
Not since Alfred E. Neuman has there been a more shit-eating grin.
This poop present tops off what's been a banner year for the Secretary,
....whose wife, Louise Linton, got into a viral Instagram fight over a post in which she'd hashtagged her own Hermès scarf. Together, the couple used a government jet to fly to Kentucky for a view of the solar eclipse. Mnuchin himself may have lied about the Treasury's research of the Republican tax plan, a plan he promised would not only "pay for itself, but it will pay down debt." (In reality, the tax plan will increase the deficit by nearly one and a half trillion dollars.) Mnuchin's been proving all year that he's one of the many crumbly turds in the big box of manure that President Trump has left on America's doorstep.
Previously, previously, previously, previously, previously, previously, previously, previously, previously, previously, previously, previously.