Twitter just verified the account of the man who organized the tiki torch white supremacist rally in Charlottesville that ended with the death of Heather Heyer.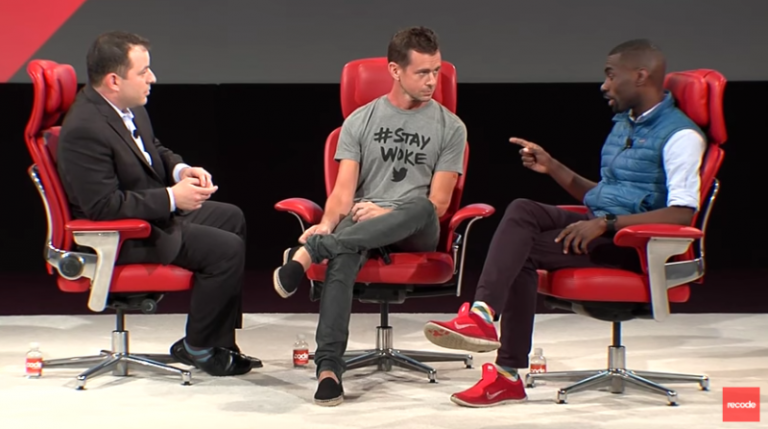 Let's take a break for a minor rant about shitty engineering and bad company philosophies.
Jack Dorsey has time to shop for slim-cut "Stay Woke" shirts but apparently it was a low priority problem to learn what abuse on Twitter looked like and filter it out. Twitter-the-company is made up of people that have consistently made poor, self-serving decisions while patting themselves on the back for making the world more connected. Well, fuck you all. You gluttons helped put us all here and now suddenly you might come up with an algorithm to spot Nazis? Here's an idea to put on your fucking Trello board: Look for avatars with swastikas on day one. Take day two off to recover from your code bash hangover. Day three you can look for accounts that mostly post negative sentiments (using a Python library that's five years old) and then map their connections to find another Nazi pool-party. On day four, take another break. You deserve a rest for waiting a decade to do even the smallest amount of engineering work to make the world better. Day five might be busy while your executives are explaining to congress why you actively assisted a foreign government to spread disinformation during the US election. Also, enjoy your weekend you fucks. [...]

Let's put aside the Nazis, and Russian trolls, and the bigots, and the fake news mongers. That's a hell of a start to a thought experiment, but let's pretend we don't care about those terrible things. The last year has been better for me without Twitter. I'm much less distracted by meaningless information. I spend more time talking to my family. I've focused on actual friends that I want to consciously cultivate.

I once thought that Twitter was terrific for staying up on current affairs and staying plugged into the news. I now realize that just isn't true. Twitter is mostly useless garbage. Anything with real meaning and value will distill up to other sources. By relying on Twitter as an information feed, I asked for a planet of lazy reactionaries to tell me what I should think is important. Now, instead of using Twitter, I read actual journalism. The first thing I read in depth was about Richard Nixon. This helped me to understand just how bad a terrible president like Trump could be. While that didn't help me cope (because, Nixon was a terrible disgusting person and we are all still suffering from his bullshit) it did teach me something real instead of someone's theory about meaningless garbage.

If you are a Twitter user, answer this. Keep it to yourself, but try to be honest. What valuable thing have you learned from Twitter in the past 48 hours? Was it about an Apple product or something about some tech startup not liking poor people on their commuter buses? Did you take action on the information? I'm not going to judge you, but I will tell you that in my experience what Twitter gave me was almost never valuable and it certainly came to the exclusion of actual joy.

So here I am, 12 months later. I'm still saying "Fuck you Twitter" and I mean it more than I did in 2016. Today we have real data to show the malevolence of Dorsey, Williams, and the cadre of people that make up their company. My life is better without Twitter, but unfortunately Twitter still has an effect on my life. It's still a malignant force and I think about its consequences every morning like it's November 9th 2016.
Twitter Is Literally a White Supremacist Website. For its entire life, it has ignored mountains of racism (and every other form of abuse), because to kick off all the Nazis and hysterical racists would lower its engagement statistics in the short term.
They don't just let people stay on the platform though, they verify tons of racists. The "verification system" has never really been just about verifying that people are using their real identity, but has always been about giving a special status to interesting/special people. That's why Twitter stripped Milo Yhateverhisnameis of his verification as a punishment, and why you can't just get verified by proving to them that you are posting under your real identity. Verified users also get special features added to their accounts. [...]

I'm not really an expert on white supremacy, but I know it's a system. As an example, my understanding is basically that if a restaurant opens up, and then half its customers are neo-Nazis, and they constantly yell the n-word at the other customers, and the restaurant refuses to do anything about it, and then also the restaurant has some sort of special status system like "best customer club" and they give that to a bunch of the neo-nazis, seems like you might actually say that was a white supremacist restaurant. Seems about right I think, right? So that's why I say that Twitter is literally a white supremacist website, and everyone who makes any decisions there, especially Jack Dorsey, is a white supremacist. I'm sure he's a nice guy, and I know he loves tweeting about rap music and stuff, but the way it works is that actually, he's a huge white supremacist, because he literally controls an entire system and refuses to fix all the racist shit.

Okay, so enough about the background, back to the news: White supremacist social networking site Twitter is going to let some people do 280 character tweets.
Previously, previously, previously, previously, previously, previously, previously, previously, previously, previously, previously, previously, previously, previously, previously.