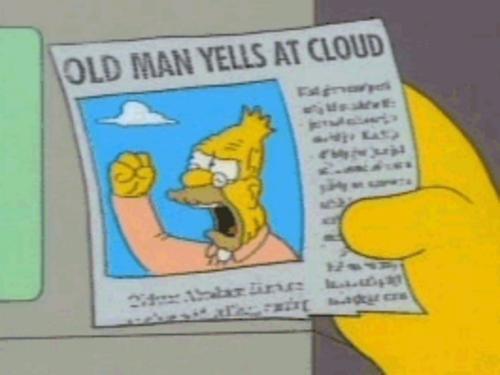 Headling ending with question mark omitted:
'Emo might have been the last subculture,' says Jamie Brett, a former emo himself who now works for Youth Club Archive, an organisation that collects images of the numerous youth subcultures that broke out in the UK between the 1950s and 2010.
I think what that actually says is, "[MEMBER OF DEFUNCT SUBCULTURE] says [MY DEFUNCT SUBCULTURE] was the End of History."
So where have all the tribes gone? While old scenes -- goth, mod, skinheads -- still survive, there have been no unique youth tribes since emo and Nu Rave in the mid 2000s. There's a sense that this ties in with the rise of the internet, with a more interconnected society removing that need for intensely localised scenes, which often coalesced around a single record or clothes shop or a particular club or band. The wide availability of music allows young people to explore sounds across genres and timeframes, which could also disrupt that need for a tribal identity -- and music is central to the tribes covered by Youth Club.

'There are still elements of copying each other, especially things like make-up, which is massive with teenagers, but there aren't those identifiable tribe aesthetics that you got from face-to-face contact,' says Brett. 'They say club culture has gone underground again because it is so expensive for young people to go out and so many clubs are being closed, so house parties are what's happening. Maybe now they are taking things into their own hands something will emerge. We are also experiencing a demand for the tangible in the form of vinyl and I wonder if that will create more movements.' Until then, we are left only with our past.
I dunno, that all sounds fairly "old man yells at cloud" and that's a lot of assertions without any support, let alone evidence. But maybe it has "truthiness".
I am forever reminding people that DNA Lounge 's competition is not the bar down the street, it's Netflix.
Also, "Nu Rave"? Come on, that was never actually a thing, any more than "Seapunk" was. They were punchlines in fashion magazines and Tumblr posts, not subcultures.