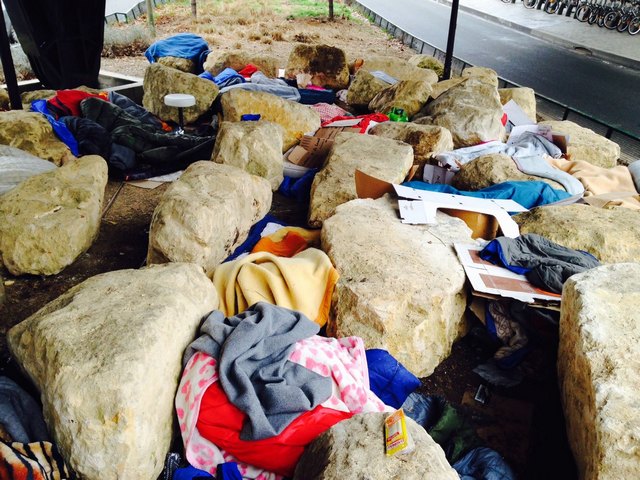 City Hall has rolled in large boulders to dissuade migrants from setting up camps outside an official humanitarian centre.
The boulders appeared under a flyover at Porte de La Chapelle in the 18th arrondissement, of northern Paris, where migrants often sleep rough while waiting for one of the 400 spaces in the nearby official humanitarian welcome centre. [...]

The boulders are designed to make it hard for people to take shelter under the bridge, however those waiting for spots at the centre are managing to sleep in between the huge rocks.

"It's difficult to sleep here," one migrant told Le Parisien newspaper after the boulders were brought in.

This isn't the only piece of so-called "hostile architecture" Paris authorities have installed to stop migrants from making camps in the city.

After the camps at Stalingrad Metro was cleared, metal grills were erected blocking off areas where refugees had set up camps, such as along Avenue de Flandre and the Place de la Bataille-de-Stalingrad.