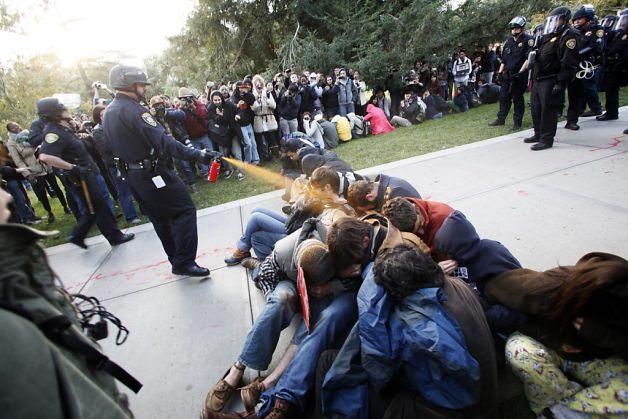 So I'm sure that went really well.
UC Davis contracted with consultants for at least $175,000 to scrub the Internet of negative online postings following the November 2011 pepper-spraying of students and to improve the reputations of both the university and Chancellor Linda P.B. Katehi, newly released documents show.

The Nevins proposal for UC Davis stated that it would [...] counter negative search keywords for UC Davis by using a "surge of content with positive sentiment and off-topic subject matter" about the university.
Previously, previously, previously, previously, previously, previously.