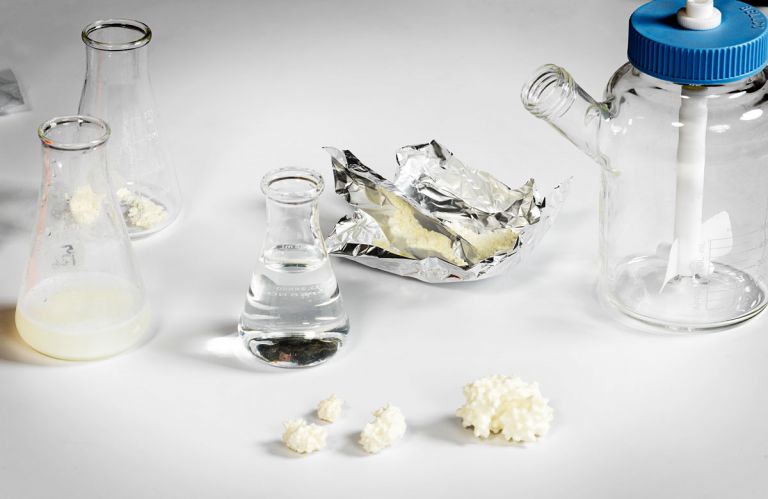 Cow Milk Without the Cow Is Coming to Change Food Forever
They're trying to make cow's milk cheese without the cow. Using mail-order DNA, they're tricking yeast cells into producing a substance that's molecularly identical to milk. And if successful, they'll turn this milk into cheese. Real cheese. But vegan cheese. Real vegan cheese.

That's the name of the project: Real Vegan Cheese. These hackers want cheese that tastes like the real thing, but they don't want it coming from an animal. Abandoning real cheese is one of the hardest sacrifices vegans must make, says one member of the group, Benjamin Rupert, a chemist by training and a vegan for the past decade. With Real Vegan Cheese, they won't have to. "What we're making is identical to the animal protein," he says. "You're not giving anything up, really."
This is what we call "burying the lead":
The possibilities include not just vegan cow cheese, but, well, vegan human cheese. The same basic process for synthesizing cow's milk applies to milk from any other mammal. You just need different genes. Cheese made from engineered human breast milk may not sound like a top seller at the deli counter. But the team says it can serve a practical purpose: Human milk cheese could offer an option to people who have allergies to non-human dairy products. (Chavez said the group has put its experiments with human milk on hold due to Food and Drug Administration concerns about possible autoimmune reactions.)

They also hope to engineer cheese based on the milk of the narwhal, the most outlandish mammal they could imagine. They hear the milk has the consistency of toothpaste.
Previously, previously, previously, previously, previously, previously, previously, previously, previously, previously, previously, previously.