MAS.S66 - MIT Media Lab, Course Description:
When Aleister Crowley defined magic as "the Science and Art of causing Change to occur in conformity with Will," he might as easily have been describing technology. In fact, "magic" is still the word we use to encompass the wonders of a new technology before it becomes ubiquitous. [...]

With a focus on the creation of functional prototypes and practicing real magical crafts, this class combines theatrical illusion, game design, sleight of hand, machine learning, camouflage, and neuroscience to explore how ideas from ancient magic and modern stage illusion can inform cutting edge technology.

Topics will include:

Stage Illusion as Information Display
The Neuroscience of Misdirection
Magical Warfare: Camouflage and Deception
Magic Items and the Internet of Things
Computational Demonology
Ritual Magick as User Experience Design
I suspected this was a joke, or a Laundry Files LARP, but it seems to be real.
Previously, previously, previously, previously, previously, previously, previously, previously, previously, previously, previously, previously, previously.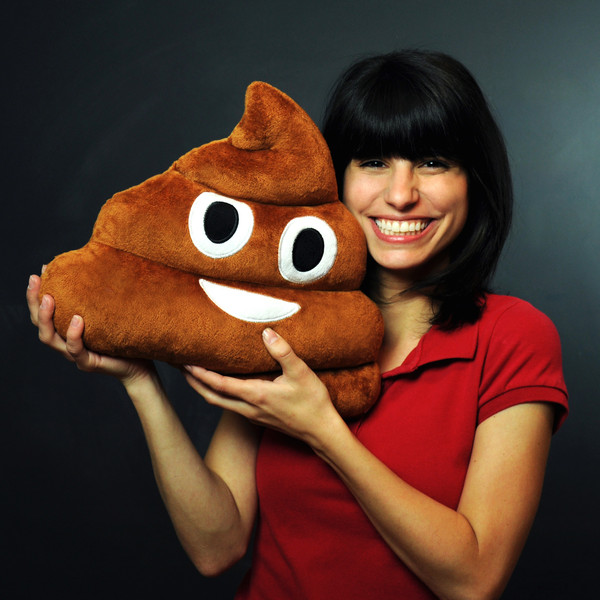 Poop transplant from fat donor makes you fat.
With the occurrence of weight gain after FMT in this case, it is now our policy to use nonobese donors for FMT. The untoward consequences of using nonideal FMT donors are important, because patients may prefer to use a family member rather than an unrelated or unknown stool donor due to the perception that these sources are safer.

However, studies have shown that FMT using a frozen inoculum from unrelated donors is effective in treating relapsing CDI. In addition, most "professional" stool donors for FMT are selected on the basis of good health, including a normal BMI. This case serves as a note of caution when considering the use of nonideal donors for FMT, and we recommend selecting non-overweight donors for FMT.
Important takeaway: professional poop donors are a thing that exists.
Previously, previously, previously, previously, previously, previously.
It was attempted to use planetary gears to realize the mechanical implementation of postural synergies since it might provide better accuracy than differential pulleys and might be easier to fabricate than designing a differential hydraulic system. Then the synergy outputs will be rotations (instead of being translations as in the other two options). The most direct way to connect these synergy outputs to the finger joint axes is to use flexible shafts. What's more, rotations of these flexible axes would not be affected by a possible presence of wrist motions. Using worm gears and gears, rotations of these flexible shafts drive all the finger joints.
Cute Killers? Gray Seals Maul, Suffocate Seals and Porpoises, Studies Say
It seemed a heart-warming sight: two seals apparently frolicking in the sea before slipping below the waves. Then an ominous sheet of red unfurled across the waves. When the pair resurfaced, the bigger seal was skinning and eating its companion.

"We thought they were playing," says marine biologist Sebastian Fuhrmann. "It looked really cute, but in just a few seconds, it was over."
Let me get this straight: faced with international corporations who repeatedly and blatantly violate the law,
and
have the balls to publicly state that violating the law is
part of their business plan
, the local government's response is to make it
cheaper and easier
for those companies to continue breaking the law?
This article is from 2007, but I assume the situation has only gotten more ridiculous since then.
18 S.F. businesses rack up thousands of citations, pay city on monthly plan
San Francisco began its corporate program in 1998. The intent was twofold: help companies doing regular business in San Francisco manage their tickets, and streamline the collection process, said Maggie Lynch, spokeswoman for the MTA.

Companies can enroll if they have at least 20 vehicles that park on city streets and if they have what Lynch described as "a history of citations." The participating firms are billed monthly and cannot protest the tickets. In return, they avoid late fees and having their vehicles clamped with immobilizing boots when a vehicle accrues five or more parking tickets.

"Drivers used to hide their citations from management, so companies would not know of a problem until vehicles were booted or towed," Lynch said. [...]

Delivery companies enrolled in the program are the biggest parking violators, accruing almost $1.3 million in fines. [...]

"I get tickets all the time, probably three or four a week," said Gonzalez, who has 10 years on the job.

Most of his tickets are for double parking. On the Bryant Street run, a passenger car was parked in front of the building where Gonzalez was making a delivery. There were a number of empty metered spaces on the block, but Gonzalez said it would have taken too much time to squeeze his truck into one of them. [...]

"This is part of the price of doing business," said Jim McCluskey, a spokesman for FedEx, which paid San Francisco $434,046 for 7,711 tickets [in 2006]. "We encourage our operators to park legally, but we also need to meet the needs of our customers who want reliable, on-time service."
Previously, previously, previously, previously, previously, previously, previously, previously.