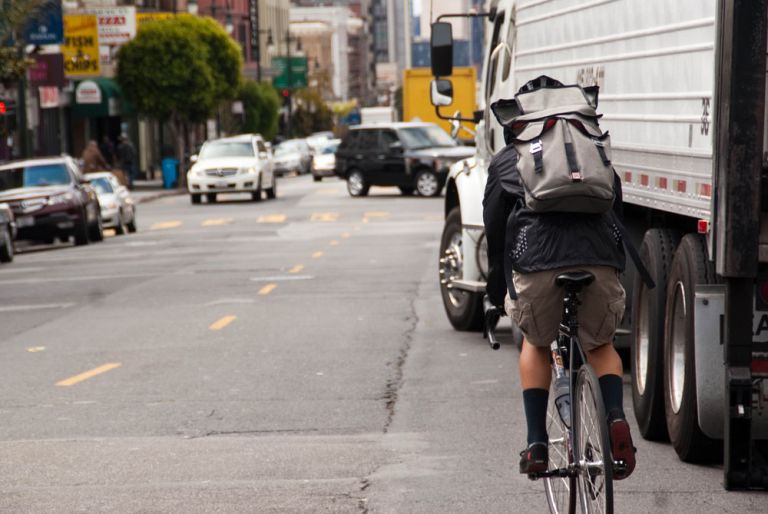 Ballot Initiative Seeks to Throw SF's Transportation Policy in Reverse
Despite an official "Transit-First" policy in San Francisco, biking, walking and taking transit in our city have been historically underfunded and under-prioritized. This lack of funding and priority, means Muni is too often overcrowded and unreliable, our bike network has dangerous gaps in it and dozens of people are killed just trying to walk across the streets each year. Even with huge growth in ridership, bicycle safety projects still only get about 1% of the SFMTA transportation budget, and pedestrian safety projects also receive only 1% of funding.

Yet, despite the clear lack of dedicated space and adequate funding for safe, livable streets, there is a group of San Franciscans who think that there's actually too much space given to sustainable ways to get around.

They've introduced the so-called "Restore Transportation Balance" initiative on this November's ballot with the intent of rolling back the City's Transit-First policy and devoting more public space and funding to (free) parking and less to bikeways, transit lanes and pedestrian safety improvements. We contend that this misguided "Transit-Last" measure will actually create more congestion, less safety on our streets, and fewer transportation options at a time when we need them most.