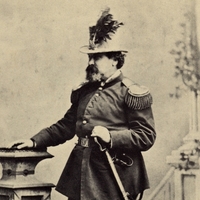 Willie Brown Bridge: A Political Boss Marks His Territory
Rechristening a perfectly good bridge after the city's most ostentatious influence-peddler, a man who now wields more power than he did as an elected official with none of the pesky accountability, has been deemed "controversial."

It's not.

For that to be the case, there would have to be some controversy. But, other than the NAACP officials who proposed renaming the bridge after Brown, it's hard to conceive of anyone wanting this. Other than the state lawmakers who obeisantly rammed through the legislation honoring the former "Ayatollah of the Assembly" with rapidity befitting an oncoming hurricane and near-unanimous votes recalling Soviet parliamentary procedures, it's hard to think of anyone who thinks this is necessary.

And yet, it happened.