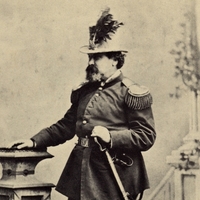 Have you signed
the petition
yet? It's up to 1,500!
John Lumea, the fellow behind the petition, brings some interesting news:
It turns out that the resolution, within the California State Legislature, to name the Western span of the Bay Bridge for Willie Brown is in direct violation of the naming policy adopted in April by the State Senate Transportation and Housing Committee --- which has to approve the resolution in order for it to move forward.

I won't tax you with the details of that here, other than to note that two of the three violated conditions of the naming policy are that (1) "the person being honored must be deceased" (which Willie Brown decidedly is not) and that (2) "the author or co-author of the measure must represent the district in which the facility is located" (which, in this case, none does).
12-1 in favor? I am horrified.
In Sacramento on Monday, the state Assembly Committee on Transportation met to consider ACR65, a bill that would designate the western span of the San Francisco-Oakland Bay Bridge the Willie L. Brown Jr. Bridge. The vote was 12-1 with three abstentions. The "no" came from committee Chair Bonnie Lowenthal, D-Long Beach; the abstainers were Tom Ammiano, D-S.F., Joan Buchanan, D-Alamo; and Jim Frazier, D-Oakley. The bill moves to the floor of the Assembly.
Meanwhile, in a surprise move, Willie Brown does something cool!
Meanwhile, Brown himself told Lee Houskeeper that he isn't interested in the half-a-bridge honor. He's in favor, he said, of naming the whole thing after Emperor Norton, who 141 years ago had proposed such a span. (The anniversary of that proposal will be celebrated at the Gold Dust Lounge - a client of Houskeeper's, and the reason he and Brown were discussing the subject - on Sept. 17.)