Four homes were demolished and thousands were left without power after Barry Swegle started smashing homes with his bulldozer.
Neighbor Keith Haynes said that the man "just went nuts." "He took a skidder and took out two houses," Haynes told the Peninsula Daily News. "I mean demolished. It was like a war zone."

Neighbor Barbara Porter isn't too surprised. When she heard the bulldozer start to rumble, she knew that Barry was about to get feisty.

"We all said one of these days Barry is going to take that dang CAT and he's going to start tearing up people's property and that's what he did."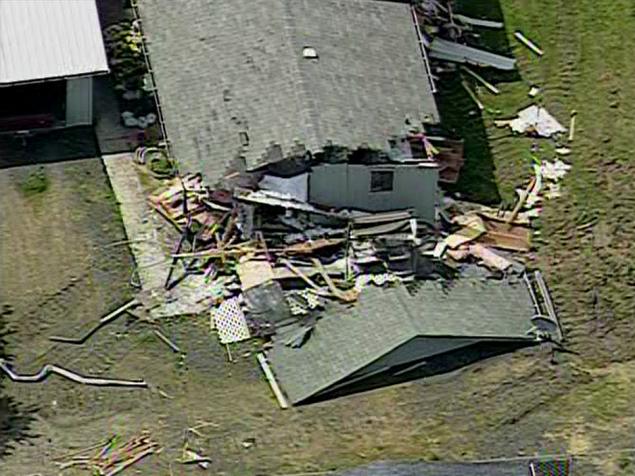 And that article contained this sidebar:
RELATED: NAKED, HIGH DALLAS MAN DRIVES THROUGH A SHOPPING MALL AND STEALS CLOTHES

"Normally, when we deal with people that are," Dallas Police Sgt. Elliot Forge told the station as he took a long pause and tried not to laugh. He continued "naked, they're usually under the influence of some kind of narcotics."
Yes. Highly relevant.