East Side Access
These photos shows work on the caverns underneath Grand Central Terminal that will house a future concourse for arriving and departing Long Island Rail Road trains.
I want to go to there!
It sure would suck if two dozen more million-dollar condo units went in right across the street from Slim's and DNA Lounge, wouldn't it?
SFBG: Clubs vs. Condos

The commission heeded the recent recommendation of the nightlife community and District 6 Sup. Jane Kim to modify the plan to prohibit new residential development on the 11th Street block where tipsy visitors to Slim's, DNA Lounge, and other big clubs clog the sidewalks every weekend. But it also voted to grandfather in a 24-unit residential project at 340 11th Street, which everyone now involved in closed-door negotiations simply calls "the purple building," a two-story masonry structure built in 1907 that is awaiting demolition. [...]

For example, just one neighbor of Slim's [...] has waged a relentless campaign that has forced temporary shutdowns and cost the club more than $750,000 in mediation costs, Alan said, despite the club's sound buffering and general compliance with local codes.

Alan said that it's simply unthinkable to add more than two dozen new homeowners to that busy block in a condominium building that only allows access on 11th Street.
We sure would prefer that the developers who now own that building put in retail and office space instead of condos. This would help grow the daytime business in the neighborhood, which would be good for the local restaurants (including ours) without giving the nightclubs yet another source of conflict.
The hearing is this Monday, Feb 25, at 1:30pm at City Hall.
Even if you can't attend, we need you to send some email to the Board of Supervisors to help prevent this insanity.
CMAC has some suggestions on what your email should say. Points 1, 3 and 5 are the really, really important ones:
To: David.Chiu@sfgov.org, Jane.Kim@sfgov.org, Scott.Wiener@sfgov.org

1. No more residential permits on 11th Street between Folsom and Harrison. History tells us that residential and entertainment uses need some space around them, or conflict results. 11th street is a historic space for entertainment and there is no space on that block for residential.

2. Limited Live Performance Permits should be allowed to have live entertainment inside a tiny area up to 10 PM. A restaurant that wants a singer, piano or violin or a bar that wants jazz, needs this "Limited Live Performance" permit. Folsom Street and numbered cross streets (7th, 8th, 9th, 10th, 11th and 12th) should be allowed to have this permit. Live music should flourish, not be prohibited.

3. Folsom Street should be allowed more entertainment permits. Folsom Street is the new "main street" of San Francisco, paving the way for a nighttime economy that is helping our economic recovery. Why not expand permits and allow another Brain Wash or Cat Club?

4. Folsom Street needs commerce above the first floor. With conditional use authorization, Folsom Street should be allowed to permit restaurants and lounges on the second or third floor. San Francisco should open the door to innovative new places to eat.

5. Expand the sunset date on entertainment permits from 3 years to 5 years. If an entertainment venue closes for more than 3 years in SOMA, it is gone forever. Let's be more supportive of retaining our entertainment venues in San Francisco and let it be 5 years. This saves the Paradise and Raw Hide from disappearing and hurts no one.
Previously, previously, previously, previously.
And -- though I do not condone filk -- this.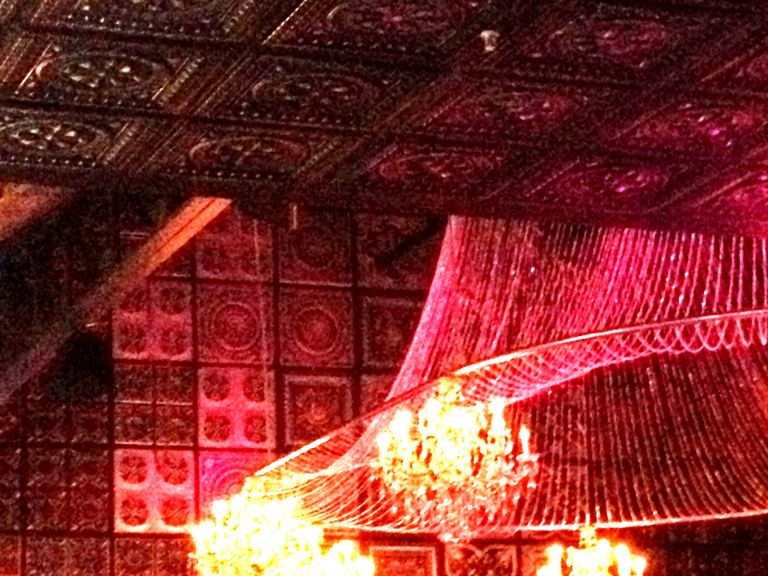 Dear Lazyweb, how do I make Illustrator CS6:
Open documents in new windows instead of tabs.
Turn on Rulers and Grids by default;
Change the default size of new document windows to be less than full screen.
CS6 is a lot better than CS3, but seriously, fuck tabs.
Also, how do I bind ⌘Z in Photoshop to "Step Backward" instead of the useless "Undo" toggle? That's been driving me crazy for like a decade. Who thinks it's a good idea for Illustrator and Photoshop to have different Undo bindings??
A couple of items of note this week:
Tonight is our second Obscura Society event, Tales from the Winchester House. It's an early (7pm) seated event in Above DNA, and it should be great fun. (See the photos from their Emperor Norton presentation last time.)
Friday is The Limousines! These guys are fantastic, and you need to come to this show. I expected it to be almost sold out by now but it's not, which makes me worry that not enough people are aware that they're playing here, so do us a favor and tell your friends, ok? Here, watch the video. It has zombies and cardboard weapons.
New photo galleries since last time:
And there's a pretty entertaining review of Bootie in SF Weekly:
Bootie Takes Pop Culture and Rearranges It Completely

The bouncer stamped my left wrist, my friend and I walked through the door, and then it all went blurry: We had just stepped into a club full of shitfaced people screaming the chorus to Alanis Morissette's "You Oughta Know" over the spiralling pianos of Coldplay's "Clocks." Trying to make our way toward the ATM (and ultimately failing), we pushed through the crowd like icebreakers violently navigating an arctic trade route. Cocktails flew everywhere, flesh ground against flesh, shutter shades were dropped and stepped on. I looked up and studied a pirate flag draped from the balcony of DNA Lounge and asked myself if it would have been a better idea to have finally gone to a salsa night instead.
I can't get my DSL modem to syslog to my iMac with an Airport inbetween.
I've got: DSL Modem → Airport → iMac.
DSL is Zyxel P-663HN-51 ADSL2, software 1.01(BOM.3)b1_0824. Airport Extreme is 7.6.1.
The Zyxel is in bridge mode. The Airport runs DHCP/NAT, has IP 70.whatever, LAN 10.0.1.1, and default host 10.0.1.2 (the iMac).
Airport is correctly sending syslog to the iMac, but the Zyxel is not. So the problem's not with the Mac.
I tried setting Zyxel's log host to both 70.whatever and to 10.0.1.2 and neither work.
Does the Airport not route UDP, or what?
Of course the only reason I'm trying to do this in the first place is to figure out why, about once a week when a few big, well-seeded torrents come in at once, the Zyxel loses is mind and has to be power-cycled.
I've even pulled Transmission's global connection limit all the way down to 20. Still happens.
Everything is terrible.