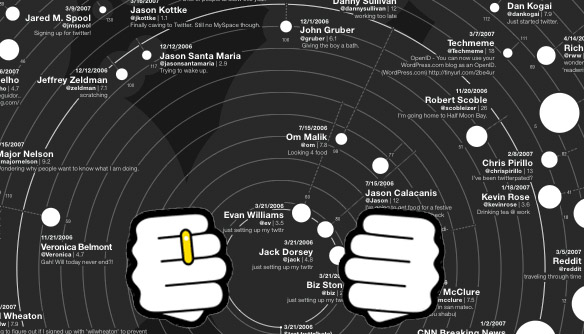 I hate you all.
"Swimming in the social stream."
"Crowdsourcing app discovery-platform."
"Can you talk about getting conceptual liftoff?"
"What's your current go-to-market strategy?"
"Now, let's talk about disrupting the disruptors."
"We're iterating our butts off, dude."
"Looks like it's searching for a use case."
"We're all about glocal right now."
"Collaborative consumption is truly a revolution."
"Plat-Ag." (As in "Platform-Agnostic.")
"You did one of the great pivots of all-time."
"We don't measure our success by financial results."