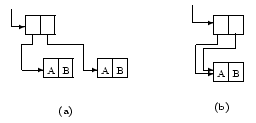 You may have heard that John McCarthy died yesterday at 84. As the inventor of Lisp, the world's second-oldest programming language, and coiner of the phrase "artificial intelligence", it's fair to say that (aside from Turing) there's nobody whose contributions to computer science have had a bigger impact on my life.
Today would be a good day for you to read his 1960 paper, Recursive Functions of Symbolic Expressions and Their Computation by Machine.
I met him once. It was 1992, shortly after the first public release of Lucid Emacs, and rpg came into my office and said, "McCarthy's trying to use lemacs, and his dot-emacs file isn't working. You need to go over to Stanford and fix it for him."
Needless to say, I got a move on.
So I sat at his desk in his completely normal university office, debugged some emacs-lisp code for him, and tried not to think about how weird that was.
He was a nice guy.