I need to come up with a "sandwich" logo.
So, there's this:
And, there's this:
And I recently made this, which I'm not totally happy with, but it
kind of
matches: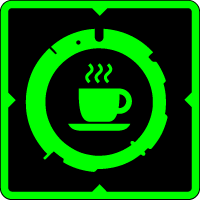 But now I need a logo in this style that communicates "Sandwich". And I am having a hell of a time coming up with anything. I'm finding it hard to say "Sandwich" without something that's far more complex and realistic-looking than these abstract glyphs, which makes it look very out of place next to them.
Suggestions, please?
Useful suggestions will be in the form of images or sketches, not words...