I wasn't going to bother posting this one because I assumed everyone had already seen it a zillion times, but I just found myself obliged to inflict it on a whole new batch of people in person, so, here. See this, this that you may never un-see.
I like the recorded material, but you and your laptop are (still) not a show.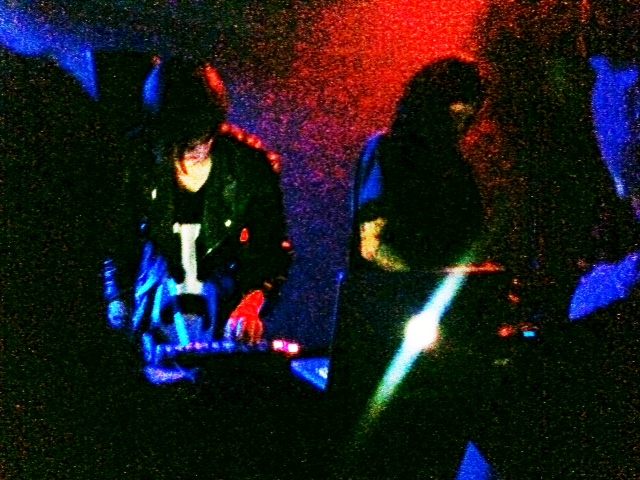 It's like a fuckin' terrarium in here.
GlitchBot
GlitchBot is an automated glitch creation / distribution program and persona.

GlitchBot maintains an active presence on flickr, including a profile and photostream, with new images created and uploaded daily.

GlitchBot is not an interactive program. GlitchBot works alone on a fixed schedule, creating a single new glitched image every day and presenting it to the world via the GlitchBot flickr page and slideshow.
"The only horses in the arena were in this bucket."
Because of the outbreak, contestants at the Davis County Sheriff's Mounted Posse Junior Queen Contest had to cowgirl up Thursday night without their mares. Instead of competing on horses, as is typically the case, contestants were asked to trot around the arena with stick horses as their show ponies.

"Instead of using horses, we are testing the girls' knowledge and ability to adapt," she said. "This will test if they know the pattern, but they are disappointed they don't have their real horses."

The contestants still showed their horsemanship, though with a little more effort.

"With a stick horse it's a lot different because you have to do all the work, and I think it's going to be a lot more tiring than with a real horse," said contestant Kylie Felter.
Well, that's interesting:
From: "YouTube Support" <support@youtube.com>
Date: Wed, 25 May 2011 21:17:51 -0000
To: booking@dnalounge.com
Subject: Re: [#804172653] YouTube Support

Hi there,

Upon re-review, we are unable to identify a violation of our Privacy Guidelines in the video: http://www.youtube.com/watch?v=GHBkGwOBCaY.

We have reinstated the content in question accordingly.

Regards,

The YouTube Team

Thank you, Google, for finally doing the right thing!
No need for an apology from those of you who went out of your way to explain to me how Google's previous response was the reasonable, right and honorable thing for them to have done. We'll just consider that said. Apology accepted.