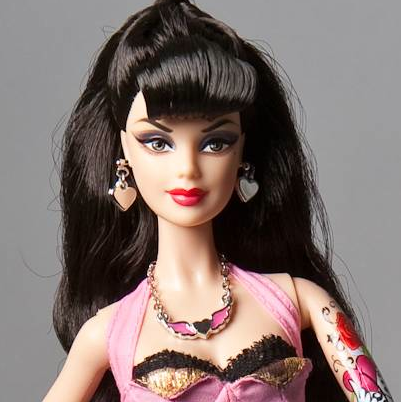 I'm always happy to see Barbie's corporate masters get a smackdown, but this is just stupid. Apparently some chick in a rockabilly band (did you know that there are
still rockabilly bands?
Neither did I!) thinks that she invented
having bangs and tattoos
or something.
Patricia Day: Fantastically Original.
HorrorPops lead singer Patricia Day has filed suit against toymaker Mattel and Hard Rock Cafe International for a doll the companies co-produced called "Rockabilly Barbie" that Day claims misappropriates her distinct image. [...] To pretend Page's classic pin-up look isn't the true nucleus for "Rockabilly Barbie," Patricia Day, and six squillion other Eisenhower Era-obsessed cuties is delusion on a titanic scale.