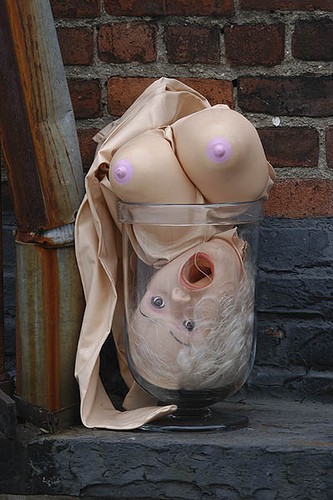 Iran police 'target mannequins'
Iranian police have warned shopkeepers not to display female mannequins without a hijab, or showing bodily curves, Irna news agency reports.

Display of bow ties and neckties, and the sale of women's underwear by men are also banned, the police said.

The move is part of a crackdown on Western influences and enforcement of dress codes in recent years. "Un-Islamic behaviour" has been targeted since President Mahmoud Ahmadinejad's first election in 2005.

"Using unusual mannequins exposing body curves and with heads without hijabs [Muslim veils] are prohibited to be used in the shops," police said in a statement carried by Irna.

Correspondents say that in the past such campaigns usually only lasted throughout the summer, but last year's crackdown, including on tight trousers for women, was still continuing in the winter.

Iranians who violate dress codes for the first time are generally cautioned, but repeat offenders can face court action and "guidance classes".