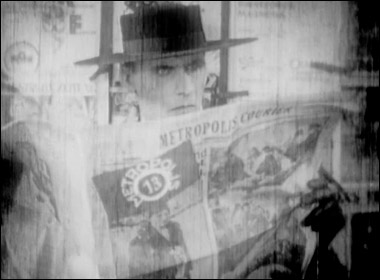 Key scenes from the famous movie rediscovered.
The museum director from Buenos Aires had something special in her luggage: a copy of a long version of Fritz Lang's Metropolis, including scenes believed lost for almost 80 years.

Fritz Lang presented the original version of Metropolis in Berlin in January 1927. At the time it was the most expensive German film ever made. It was intended to be a major offensive against Hollywood. However the film flopped with critics and audiences alike. Representatives of the American firm Paramount considerably shortened and re-edited the film. They oversimplified the plot, even cutting key scenes. The original version could only be seen in Berlin until May 1927 - from then on it was considered to have been lost forever. Those recently viewing a restored version of the film first read the following insert: "More than a quarter of the film is believed to be lost forever."
I find Metropolis a hard movie to watch, because just about every frame of it has been imitated so many times that there's nothing left that isn't a cliché today. As history, it's amazing; as a movie, hard to sit through. But, years ago I got to see The Clubfoot Orchestra playing along with it live, and that was amazing. Live music made it a lot more compelling.
The anime remake of Metropolis is surprisingly good, by the way.