Gladiator Tactical Unmanned Ground Vehicle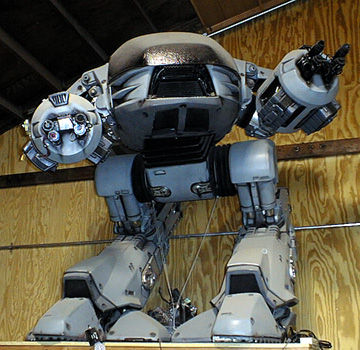 "A new unmanned robot with lots of weapons will be used as soon as 2007 by the Marine Corps to control angry crowds, reports the Honolulu Advertiser from Camp Smith, Hawaii."

Sgt. Arnold Den Beste, a military policeman at Kane'ohe Bay, said it took him about five minutes to learn how to drive the vehicle. "It's a very easy machine to operate," he said. "It's like a video game. You have a joystick and you drive it forward, backward, right or left."

The target cost for the Gladiator is $150,000.