The Unbelievable Grimness of HermanCainAward, the Subreddit That Catalogs Anti-Vaxxer COVID Deaths
As the forum has grown, entries have started following a fairly standard format: The first few screenshots typically feature the individual in question deploying a remarkably consistent set (there are 30 or so) of memes. Some vilify Dr. Anthony Fauci or champion the right to be unvaccinated. Others warn people they're experimental rats or offer scripts that will properly punish wait staff for daring to inquire about vaccination status. Some deride masked liberals as "sheep" and the unvaccinated as proud free lions or refer to immigrants as vectors of disease or compare vaccination requirements to the Holocaust. Most of them treat the pandemic as a joke and frame ignoring it as brave or clever or both. The final few screenshots typically announce the disease, its progress, and the eventual death announcement, frequently followed by a GoFundMe for the family. [...]

What this massive record of human suffering really illustrates (in all its startling, repetitive sameness) is how seamlessly anti-vax communities reconcile themselves to the deaths their convictions will perpetuate. The posts about individual liberty and self-sufficiency devolve into abjectly dependent appeals: A call to "prayer warriors" is almost a required feature at this point. When someone dies, the grief is gentle and generic: He was a good guy, he got his angel wings today, it was his time, God called him home. Their families frequently express gratitude to the medical staff who cared for their loved ones. It is resignation, and deeply sad. And yet: Chilled though I've been by how this subreddit can rejoice at a death, I'm somehow no less chilled by how easily the bereaved normalize their losses. A 35-year-old man with three young children and a free vaccine available should not be dead! There is astonishingly little recognition of this. [...]

If these individual stories seem to change nothing, what about a cumulative record? Does anything besides schadenfreude happen when Americans see one after another after another after another of these stories? I'm not sure, but a new category has recently been gathering steam in the subreddit: the IPA (Immunized to Prevent Award). People post photos of their new vaccination cards, saying that reading the r/HermanCainAward finally convinced them they didn't want to "win." They get enthusiastically cheered on by commenters. "I'm not anti-Vax," one such comment reads, "I was just afraid and confused by all the misinformation out there. Genuinely frightened and confused. Taking a quick 5 minute look at this Sub-reddit brought me back down to earth. I'll be getting my first round of the Pfizer Vaccine early next week. Thank you for existing." There are more of these than you might expect; who knows if these stories are true, but if even some of them are, maybe these stories can, in the aggregate, persuade people who wouldn't be especially moved by specific cases.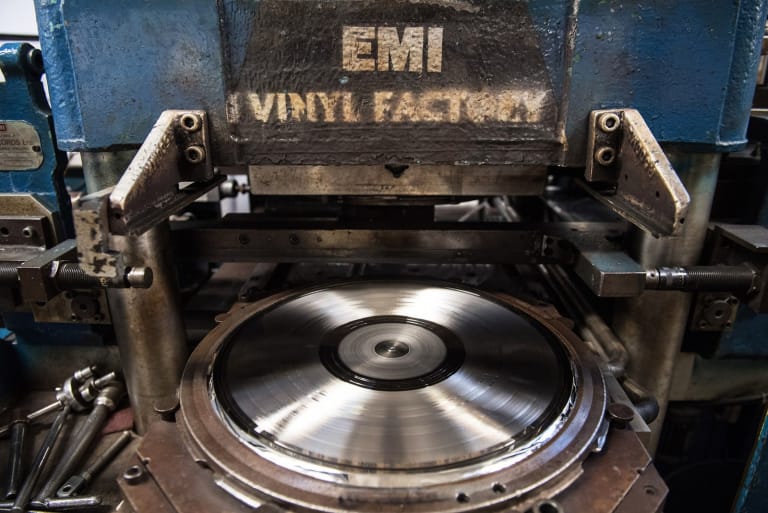 A year without live music has been a disaster. So has corporate power in streaming, recording, and ticketing. Antitrust may be the only solution.
Three major record labels produce two-thirds of all music consumed in America. They are the most powerful buyer of music and talent, and they use that power to prioritize a handful of mega-stars and pop hits. They pitch music into massive radio conglomerates and streaming platforms that control how music is consumed, and they collect an ever-growing share of industry revenue.

Concerts, a crucial space where independent venues and artists have largely sidestepped corporate gatekeepers, are increasingly threatened by Covid shutdowns and the prospect that Live Nation and other Wall Street-backed giants will either buy them out or put them out of business. [...]

The broad middle class of independent artists, record labels, venues, and other small businesses must now rely on -- and increasingly pay -- monopolists for access to bands and fans. For some, the pandemic made a difficult situation impossible. [...]

Van Arman offered a simple litmus test for whether music is "independent," a shapeshifting term applied to everything from punk bands playing basement gigs to the cash-flush "indie" subsidiaries of major labels. "You are independent if you are pro-competitive," he said. [...] If you're independent, you're "not looking to reduce competition by acquiring rivals" or for other unfair advantages that tilt the industry toward corporate dominance.
RIP Richard H. Kirk of Cabaret Voltaire, possibly my favorite band of all time.
Mute's statement
, and
Mallinder's
.
Please enjoy some excellent music videos spanning several decades:
And here are the complete Doublevision and Gasoline In Your Eye VHS albums:
Bonus material: Billie Ray Martin's excellent cover of Crackdown:
I swear, 10% of the car traffic on SOMA streets these days is composed of single occupancy "self-driving" cars, plastered with their performatively-spinning greeblies and logos, testing this week's git pull of the new "let's see if we know how to not swerve into the bike lane yet" code on me without my consent.
I'm getting used to seeing the bored, dead-eyed stare of the hourly contractors sitting in these murder boxes, wasting fuel by driving in endless loops around my neighborhood, all day and all night long. It's disgusting.
Here's a clip from a video of some asshole "testing" his self-driving car by putting strangers into mortal danger. He starts his video by saying, "I just want to keep doing it for science, and see how it reacts, let's just roll." Fuck you entirely, you monstrously irresponsible piece of shit. After his murderbot almost mows down a crosswalk full of people, he says, "Not perfect! A big improvement, though."
I'm not linking to the original source because you shouldn't give this deadly troll his ad views. Don't reward the kind of person who never saw a Trolley Problem lever he didn't want to wildly yank back and forth.
Also apparently the Musk Defense Crew keep doing DMCA take-downs on Twitter of anyone who reposts it: "This media has been disabled in response to a report by the copyright owner."
Tags: bike, computers, conspiracies, corporations, doomed, firstperson, mad science, mpegs, robots, security, sf, sprawl
Any other state that is interested in deploying a digital vaccine record system should be able to use our free code to connect their own immunization registry back end and launch a similar portal to California's.
Every state in the United States operates their own immunization registry. If a state is interested in offering a service similar to what we launched in California, they can take our code, connect it to their own back end, and generate digital vaccine records for their residents. This won't be plug-and-play, exactly -- it will still require some work to make the connection between the middle tier and the state's back end -- but we hope it will save states some time.
CAPTCHA images are never joyful vistas of human activity, full of Whitmanesque vigor. No, they're blurry, anonymous landscapes that possess a positively Soviet anomie.
Each cube here is a tone poem in melancholia. Looking at these leaden vistas of America makes you, slightly but noticeably, feel worse than you did before. [...]

These pictures! My god. They're simply ashudder with suspense and dread. That taxi in the middle frame: What dread cargo does it carry, to what wretched appointment? The bottom right photo looks like something you'd see plastered on a WANTED poster. And good grief, in the bottom left: What looming terror is casting that fuzzy, Lovecraftian shadow? [...]

This is why CAPTCHA photos are a nonstop brutalist slideshow of metal and concrete. It is as if someone took you on a tour of a lovely scenic town, but strapped you into horse blinders and forced you to stare only at fire hydrants. [...]

They weren't taken by humans, and they weren't taken for humans. They are by AI, for AI. They thus lack any sense of human composition or human audience. They are creations of utterly bloodless industrial logic. Google's CAPTCHA images demand you to look at the world the way an AI does.
Previously, previously, previously, previously, previously, previously, previously.
Ok, first of all, please vote NO on the stupid Republican recall of Newsom. I am no Newsom fan, but if the recall succeeds we're going to have a batshit insane horse-paste MAGA radio host who doesn't believe in vaccines in charge of the world's 5th largest economy. And that would be
bad,
mmmkay?
Apparently only 24% of the mailed ballots have been returned. It's sitting right there on your desk. Vote NO, mail it. The ballot only has two questions on it, and the second one doesn't matter.
Second!
It's Best of the Bay time again. Vote for us! Categories for your consideration:
Best Takeout: DNA Pizza
Best Pizza: DNA Pizza
Best Overall Bar: DNA Lounge
Best Dance Company: Hubba Hubba Revue
Best Theatre Company: Hubba Hubba Revue
Best Performance Space: DNA Lounge
Best Live Music Venue: DNA Lounge
Best Nightclub: DNA Lounge
Best Dance Party: Bootie SF, Turbo Drive, Cyberdelia, So Stoked, Wasted, Sequence, Death Guild...
Best Burlesque: Hubba Hubba Revue
and
Nightclub trying hardest to keep you alive during a global pandemic: DNA Lounge
Ok, that last one isn't a real category, but it should be.
Kathryn Baecht:
You know what I do trust? My own body to protect me. I'm young and fit, and my childhood rickets has almost entirely cleared up. And as far as I can tell, nothing bad has ever happened to a young and fit sailor with just a touch of rickets who heads recklessly off to fight pirates and ghost ships for months on end with nothing for nourishment except barrels of stale, rat-infested biscuits.

So, no, I'm not "afraid" of scurvy. What's the worst that could happen? My teeth will fall out? My bowels will bleed? I'll die at sea, and my body will be cast into the murky depths by my equally moribund shipmates, who won't even have the energy to say a blessing as octopuses and sea monsters feast upon my corpse? That doesn't sound any worse than a little seasickness, and it definitely sounds better than occasionally sucking on a lime. [...]

And while I may be fine, what I am not fine with is the Capitan's new mandate that we must all take this so-called citrus cure. He claims that it's necessary in order to hang onto our already extremely low chance of surviving this harrowing journey through uncharted waters. He says we must do it for our fellow seaman who truly are our brothers. He says we must do it for the common good. He says it is our noble duty. And to that, I say: Screw. Everybody. I'm in it for me and me only.

Listen, if you want to hide below deck licking limes and then later come above deck to enjoy the sunshine and your lack of jaundice and intact teeth and gums that aren't leaking putrid black blood, then be my guest. But not even the Captain has the right to make me eat a nutritious and lifesaving fruit if I don't want to.
Previously, previously, previously, previously, previously, previously, previously.